Community Farm School
Community Farm School (CFS) has focused on the process of strengthening the farm based livelihoods by interventions of agro-ecological practices, improved livestock rearing, and value addition.
The Community Farm School (CFS) is an innovative, participatory and collaborative learning approach that focuses on problem-solving and collective learning to develop farmers' capacity.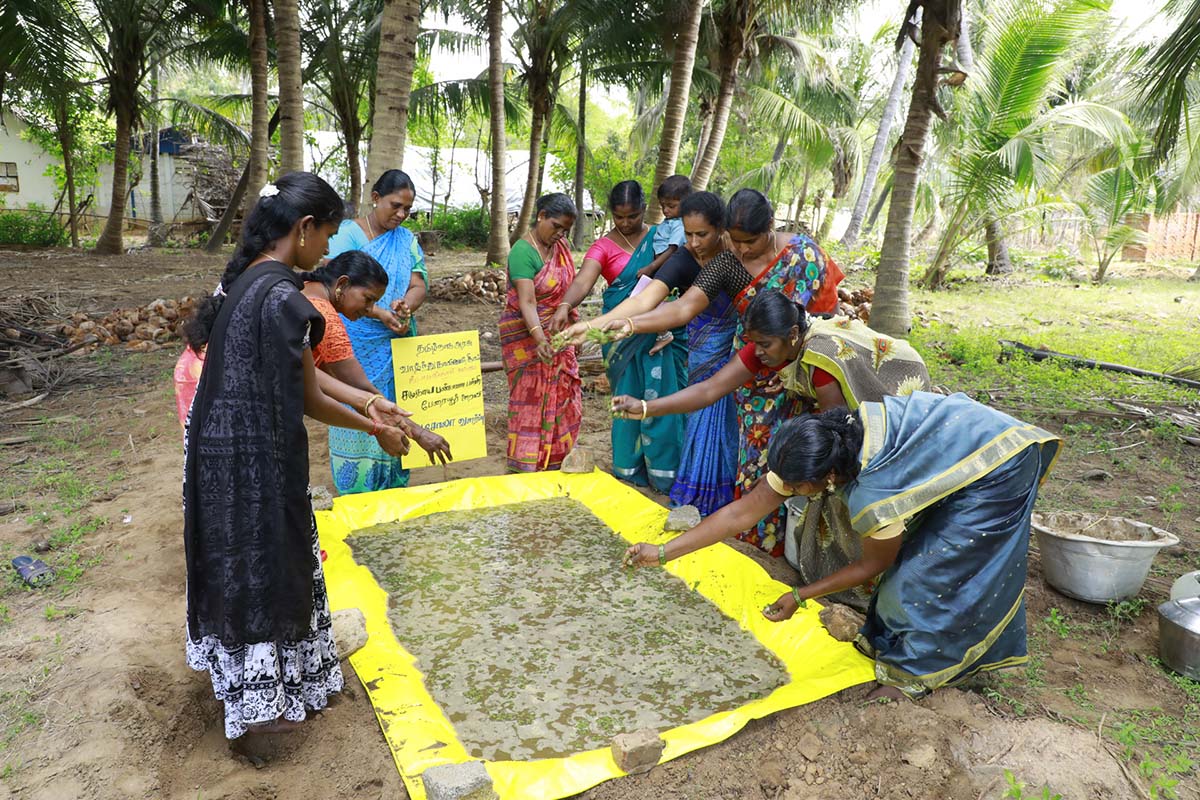 CFS facilitates community to
Analyse their produce

Identify the root cause of their problems both in the field and off-field

Find collective solutions for the problems with suitable technical inputs

Derive the expected outcome from the farm and allied activities

Identifies specific skills gaps in farming-related occupations

Brings in required technical expertise to analyse these gaps and recommends appropriate technical solutions 

Identifies and train SPARKs to train in delivering these to the community
How to Enroll for CFS or become a SPARK?
Contact the Enterprise Community Professional of your village
or
Reach out to your Panchayat Level Federation and register your interest with necessary details.
Log on to https://idp.tnrtp.org/auth/user/login, create an account and register in the Farm Data base, if interested in undergoing Farm training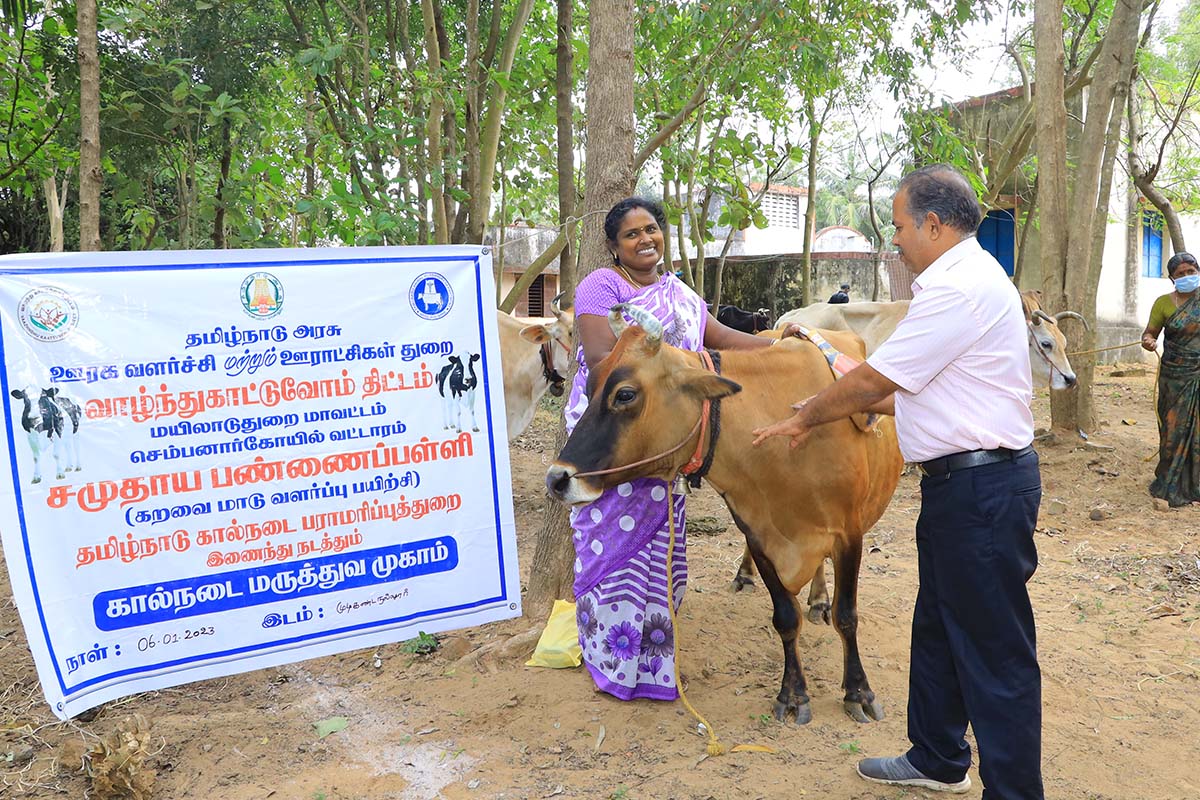 Major activities in which training was given under Community Farm School:
Dairy
Oilseeds
Pulses
Goatery
Vegetables
Millets
Banana
Cashcrops
For the exhaustive list of all trainings, please download:
Click to get the Details of the
Community Farm School
Community Farm School
Project Guidlines