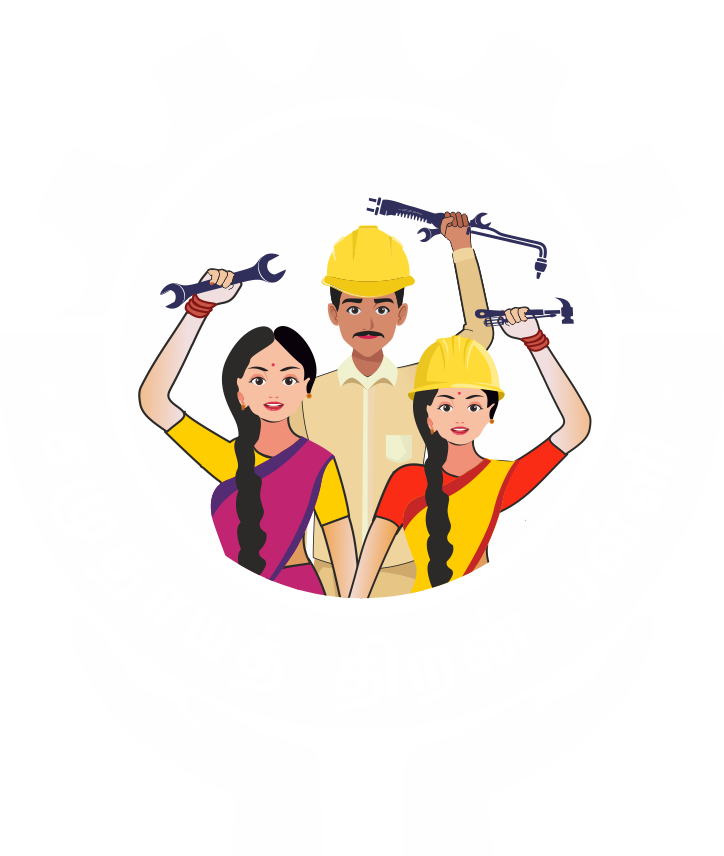 Community Skill School
Recognizing the importance of employability skills, CSS bridges the skills gap through its initiative. This initiative helps to empower the rural youth and women with employability skills in an inclusive, learning-friendly environment and orients them to career opportunities beyond the conventional streams.
CSS also inspires rural women to take up the trades which are traditionally practiced by men for livelihood.
CSS prepares an individual for a specific trade and it will enhance the rural communities to become self-reliant, widens the opportunities for people to find a job that fits with their talents and preferences, helps them to get a decent job and fair income, helps communities to come out of the poverty trap and provides skills to progress in their life.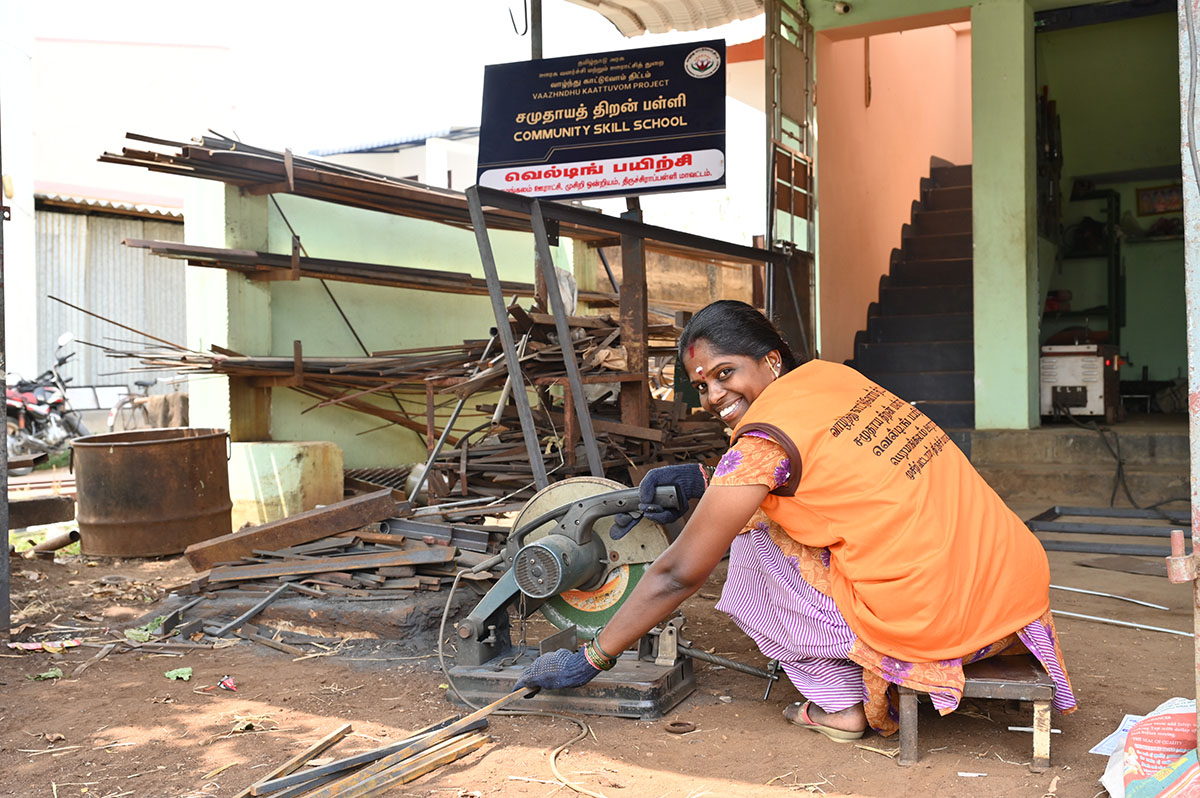 CSS focuses on a friendly environment for learning by recruiting local master practitioners, enhancing individual's employability both wage and self-employment and ability to adapt to changing technologies and labour market demands.
CSS is also empowering trainees to initiate Nano, Micro, and Small enterprises.
Identifying sectors, sub-sectors and trades having potential for employment and self-employment and is demanded by the community through DDS, PGP, VCA, State and District wise skill gap study by NSDC.
Identifying community experts in selected trades, engage professionals/agencies to build their expertise to become effective trainers in conducting skill trainings.
Facilitating the community and its experts to set up community-managed skilling provisions.
Provide systems for assessments and certifications by accredited third-party agencies and access to job markets.
Facilitating interested members to become entrepreneurs by linking them to OSF.
Imparting of skills in construction trades like masonry, bar bending, plumbing, electrician, welding, etc. can be facilitated by CSS. Also trades like 2/4-wheeler mechanics, home appliance repair, mobile repair easily lends themselves to this model.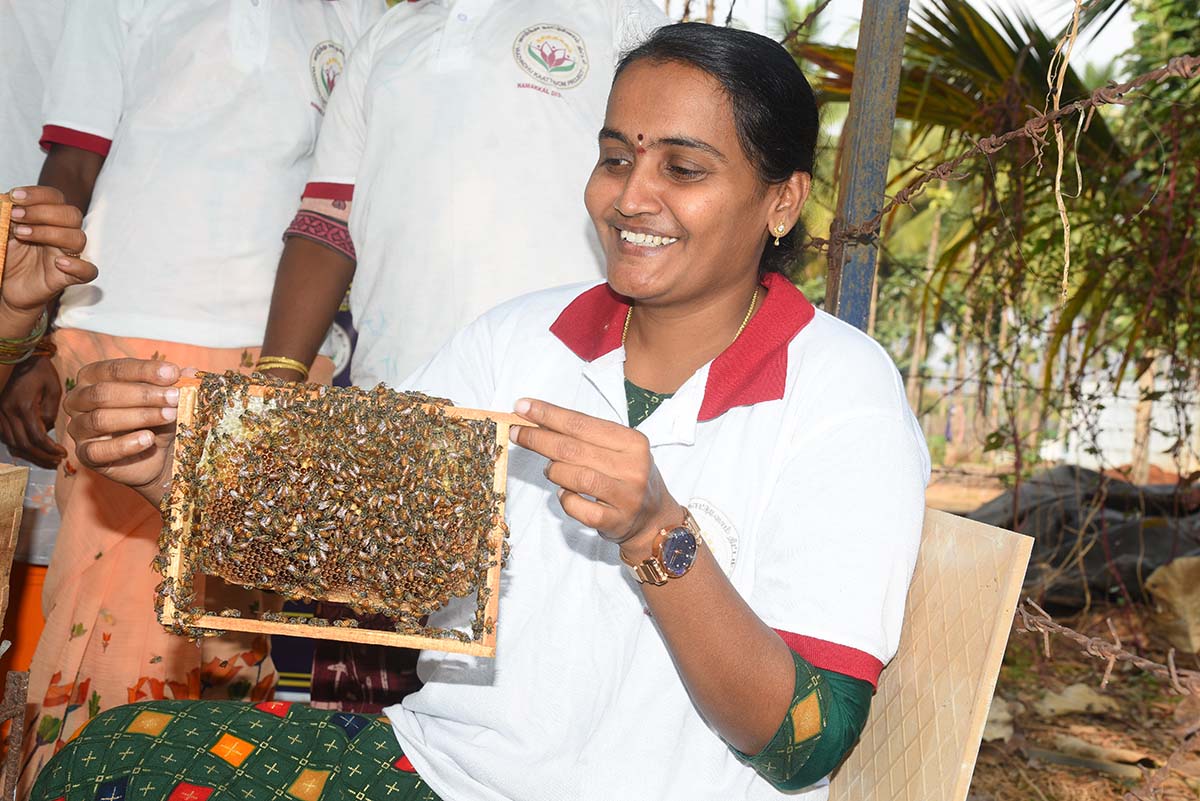 Trades that lend themselves to CSS are shortlisted based on:
Opportunity areas identified through District
Diagnostic Study (DDS), Value Chain Studies, PGP process, and industry meetings (including local industries)
FGDs, village enterprise survey, discussions with ECPs, etc.
How to enroll as a Trainer or Trainee?
Contact the Enterprise Community Professional of your village
or
Reach out to your Panchayat Level Federation and register your interest with necessary details.
Log on to https://idp.tnrtp.org/auth/user/login, create an account and register in the Youth Data base, if interested in undergoing Skill training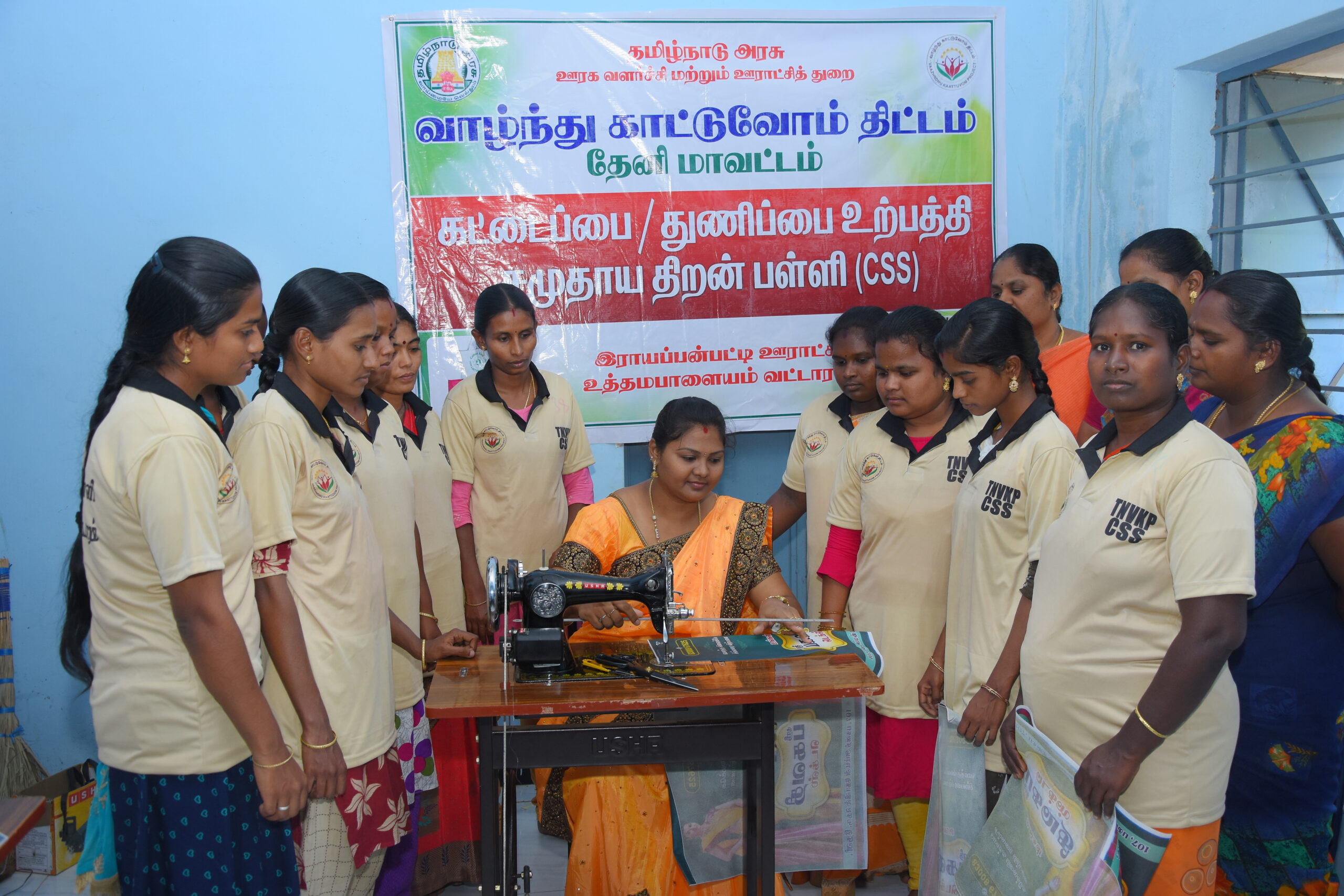 Some of the major trades in which training was given under Community Skill School:
Tailoring & Aari embroidery
Handicrafts
Masonry & concrete works
Food value addition
Electrical work
Two wheeler mechanic
Jute based product
Mushroom cultivation
For the exhaustive list of all trades, please download:
Click to get the Details of the
Community Skill School
Community Skill School
Project Guidlines